Donatello's
Goliath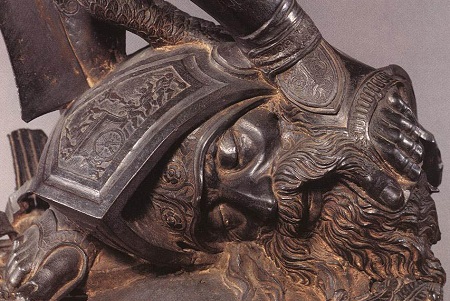 He's only playing possum. You can tell ―
even decapitated, he's not dead.
There's power in that giant, shaggy head
like a Saint Bernard's, power in the swell
of unseen muscles, power in deceit
as he pretends to be the helpless one,
a conquest in the war of love, undone,
groveling like a slave at David's feet.
Power always claims that it has none.

Rose Kelleher


If you have any comments on this poem, Rose Kelleher would be pleased to hear from you.