KX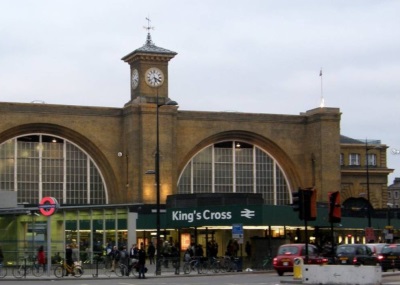 King's Cross has changed. I walk
out of the station, see new buildings,
different road layouts, crossings.

The traffic's busier, much busier,
and I'm full of admiration for the cyclists
who pedal at break-neck speed,

keeping up with taxis, trucks.
The shops are cleaner, better quality,
and I don't see many prostitutes this time.

Thirty years ago you couldn't walk ten paces
without being approached, sometimes
two at a time. The ones I see now

seem grey, worn, eyes dulled by drugs.
MacDonalds, B K, the Chinese Noodle Bar
I dine in, are clean, well-staffed, bright,

but in the Starbucks window
on the morning I leave, a young man stares
at his cold latte, with those dead eyes. Wasted.

Times have changed, and I don't know how,
but I've changed too. London doesn't excite
any more. I long for the country, the sea air, for home.

Colin Will

If you have any comments on this poem, Colin Will would be pleased to hear from you.