No longer suburban, Bruce Bentzman offers the latest piece in his new series:

From the Night Factory

21. Scrabble Night – 25th January

From my third-floor apartment window, I watch the snow tumble into the wide courtyard of our development. The view is of a rectangular expanse of grass, when it isn't snow-covered. This court stretches left to right, an island surrounded by an asphalt parking lot. To the left on the snow-covered court is the gazebo, a rectangular structure with the Parthenon's sloping roof held aloft by square columns. The structure is open on three sides and the interior lighted at night. I can see through it to the farthest wall, which is stone and contains a wood-burning fireplace.

This view serves me when my writing pauses and I need to think. I have watched my neighbors walking their dogs, their children playing football, or a gathering of young adults socializing about the blazing hearth of the gazebo. Being a night person, I have watched hundreds of sunrises through my window. They can begin with subtle changes in the hue of black until I notice a blue tinge. Often there are splashes of salmon pink. Sometimes a thin band of green. When the sun finally rises above the buildings on the other side of the yard and the light spills over my desk and into my eyes, I deem it an announcement for bedtime. This is often my routine. For two years, this has been the view from my study and it has nourished contentment, has provided relaxing distraction.

On this day, the 25th January 2013, the afternoon snowfall diverted my attention after I had finished packing one more box of books and before I started on the next box. We are moving next week. Boxes twelve inches high and twelve inches wide and sixteen inches long, so far I have filled twenty-three and there are four more bookcases to clear.

We are not leaving the development. We aren't even leaving the floor plan. It will remain the same in the next apartment. We are switching to a ground floor apartment because Ms Keogh, my more significant other, has been ill recently and, although she is recovering, expects future occasions when she will suffer intermittent setbacks in her health making the two flights of stairs to the top floor a serious nuisance. There is no elevator. There have been a few occasions, when her illness was at its worst, that I have had to carry her up the stairs, draped across my arms. She made it pleasant by nuzzling my neck and delivering repeated little kisses.

Though love cannot be defined, its manifestation is sacrifice; I am sacrificing the pleasant view from my study. My new view will be looking up a length of parking lot asphalt. I expect there will be evenings when a parade of headlights, my neighbors returning from their jobs, will come poking through my windows, spreading across my walls. So, I will keep closed the blinds and maybe devote more focus to my reading and writing.

There will be a very slight difference between the apartments, the ground floor having one less amenity; it will not have a fireplace in the living room. Ms Keogh is pleased about this. She dislikes the fireplace. It robs the living room of just enough area to frustrate her, our few pieces of furniture crowding it. I always thought of our tiny living room as cozy. Also, she regards the fireplace as fake because it operates with gas and make-believe logs that have the crafty appearance of being half burnt. As much as I like the fireplace, in truth I hardly used it. It burns too much gas inefficiently. Furthermore, I never can remember the complicated process of starting it, which would begin with a search for the instructions.

It being Friday night, this is when Ms Keogh plays Scrabble with friends in the back of the Classics Bookstore in Trenton. You can come any time after six o'clock and the bookstore stays open, sometimes past midnight, for its players. This is another manifestation of my love. I dislike Scrabble. It is not a proper use of words.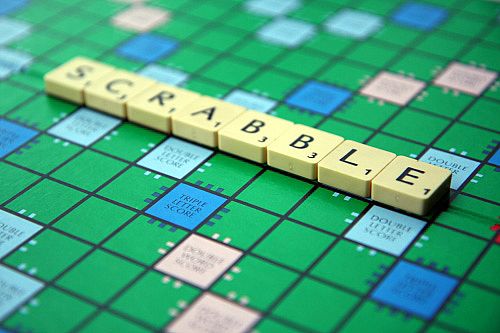 We are not sure it will be opened this particular Friday, what with an inch of new snow covering all. Ms Keogh calls the bookstore's proprietor, Eric Maywar, and he is there, and is expecting Mark Walter. Mark, the son of famed jazz pianist Cy Walter, is a Friday night regular, who by day is a lawyer in New York City, yet lives in Pennsylvania, making for a very long commute. He goes out of his way, diverting from his quickest route home to reach Trenton, and tonight he would be doing it despite the snowfall. Ms Keogh says it is our duty to drive what for us is a short distance so that Mark can be guaranteed the four-player game he prefers. She assumes I am to be that fourth player, because Jon Naar, another Friday night regular, cannot make it.

Ms Keogh contacted Jon to see if he needed a lift to the bookstore. Jon, a British-born photographer with a remarkably rich life-history going back ninety years, is not playing Scrabble this particular night. He is off somewhere to dine on haggis and imbibe whisky in celebration of Robert Burns.

Ms Keogh and I step outside into frigid evening air and it is no longer snowing. In fact, the night sky is shockingly transparent, like lead glass. Directly overhead floats a waxing gibbous moon, just a sliver from being full. Woods line the drive in and out of our development; the ground shines white beneath the dark silhouettes of trees. As we drive across the Delaware River into New Jersey, the river has the appearance of a glacier, has frozen from bank to bank except for a meandering channel of furious water.

The streets of downtown Trenton are deserted, unusual for a Friday night. We park right in front of the bookstore! It glows in an otherwise dark block. There is restless Eric outside, insufficiently robed for the weather, sweeping the sidewalk clean of snow. He is a community icon, popular across social divides, a city booster and patron to readers.

We play a threesome until Mark arrives. Then a foursome. This is why I come, not for the game, but for the conversation and banter, because I can reach out and always find something new and interesting from the surrounding shelves - engaging thoughts. But it isn't just us. Others eventually arrive despite the cold, despite the snow and ice that cover streets and sidewalks. Eric has many friends. So do books, even in this age of electronic media.


Mr Bentzman will continue to report here regularly about the events and concerns of his life. If you've any comments or suggestions, he would be pleased to hear from you.
Mr Bentzman's collection of poems "Atheist Grace" is available from Amazon, as are "The Short Stories of B.H.Bentzman"