The Cholmondeley Sisters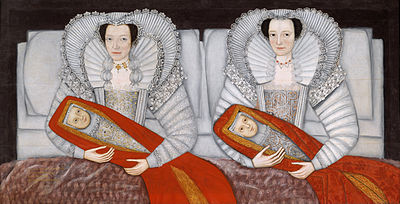 Elegiac and juxtaposed
in red on white.
Starch stiff and confined.
One the butterfly riff of the other.

Holding, still swaddled
in red cocoons,
their livid dolls,
their terrible vanitas.


Shadwell Smith


If you have any comments on this poem, Shadwell Smith would be pleased to hear from you.