The Next Thought

I wonder what my next thought
will be? Iíve discarded
Those that cause woes
And now the sky is free.
Popcorn falls.
The rainís
already down allowing
The Crisply Falling.

I read Kafka today
And my next thought arrived.
I wonder if Dawkins a master surveyor
of Evolution with an imagination
for Dinosaurs among other species,
had any time for Kafka
The master of Overnight-Metamorphosis
of a Cockroach.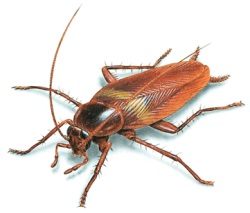 L. Fullington

If you have any comments on this poem, L. Fullington would be pleased to hear from you.