* Georg von Frundsberg (1473-1528), German warrior, his name adopted by a panzer division of the Waffen SS, the multi-ethnic fighting force of the German Nazi Party. The historical setting of this poem – published anonymously in 1937 in protest against Hungary's alliance with Nazi Germany – was intended to deflect the wrath of the authorities.

György Faludy (1910-2006) is a towering figure of European literature, described throughout his prolific writing career as the reigning king of Hungarian poetry. He spent much of his life in political prison or exile. He remains an enduring source of controversy in his homeland, adored by a doggedly loyal public and loathed by the ultra-Conservative government and its servile literary/cultural establishment.

This poem will be published in Survivors: Hungarian Jewish Poets of the Holocaust translated & edited by Thomas Ország-Land, to be released by Smokestack Books, England, in June.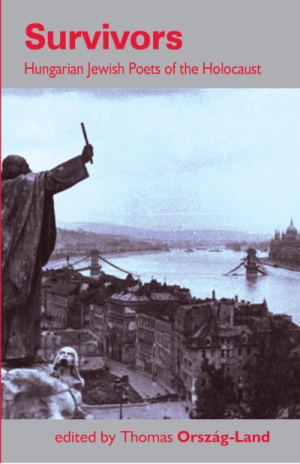 If you have any comments on this poem, or on his translations in general, Thomas Land would be pleased to hear from you.