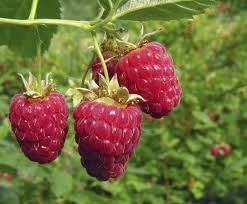 Farm

That summer my hair went yellow
and my back dark brown.

I was twelve, picking raspberries
from seven to one every day,

in a pink bikini. I learned
to tease out the big ripe ones,

the ones that hung hidden and pouting,
just above the wet soil.

All summer, I was gripped
by two-fold greed,

picking as fast as I could,
but unable to resist.

In the office, when I claimed the cash,
my arms were scratched,

my mouth one shameless stain.


Annette Volfing

If you have any comments on this poem, Annette Volfing would be pleased to hear from you.