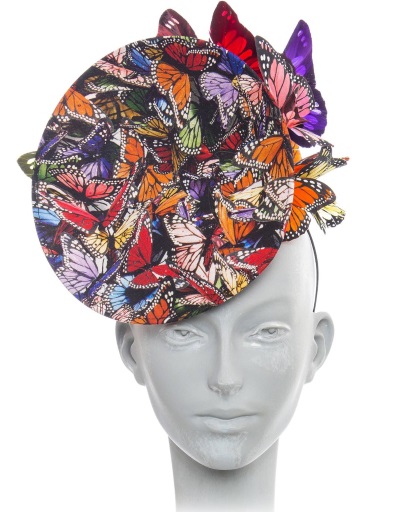 A Philip Treacy hat


A Talent for Hats

My mother could not wear hats,
their beauty somehow at odds with her own.
Shopping for weddings,
despite milliners' assurance
'There is a right hat for everyone,'
picture, pill box, fascinator,
rendered her plain, or worse, comical.
Relishing the novelty of a reflection
not returning the beauty's surety
she had banked on since 15,
mother would cross eyes, gurn, grimace,
leading to stomach stitched laughter
as she was reduced to the ranks of the ordinary.
Her good looks would accept nothing less
than to be complimented by a diamond tiara.

Grandmother's prettiness, however, worked
with millinery to mutual benefit.
From flapper-peeping Clara Bow cute under cloche,
to middle years taking Queen Mum as her role model,
when occasion demanded, otherwise
variety of stylish sun hats working in the fields.
Later no old-lady couture for her,
but charming bucket hats meant she could have had
the pick of OAP club's gentlemen.

I have inherited her talent for hats,
exclusive as being artistic or musical,
delight in showing off my gifts in
Liberty's millinery department
where absurd Phillip Treacy trilby
buddleia covered in butterflies
becomes witty on my head.
Hatted, I am plain jane transformed
Like Bette Davis in Now Voyager
brim flirting with officials who beam
and upgrade me to premium places.
In hatless high street I come closer
in beret, panama, trilby,
to mother, grandmother glamour,
proving I can make heads turn too…

Fiona Sinclair

If you have any comments on this poem, Fiona Sinclair would be pleased to hear from you.