Books in Hay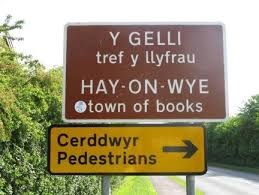 All day I have been searching the
long shelves for Sofka Zinovieff,
Faces of Papua New Guinea,
When the Emperor was Divine,
Ivor ap Glyn and Teach Yourself Thai.

The place is not what it was.
The dust has been dusted,
the wooden floor scrubbed and sealed,
the mustiness ventilated away.
I can smell coffee.
There is an awful barrenness here,
a glossy mass production.
The books are clean, unadulterated
never been loved, virgins intacta.
No markers or notes left inside,
their leaves all dry and shy.
No piles of poetry clinging together,
slipping and sliding, ripped and ravished,
or sleeping spreadeagled and spent.

And the burnt orange men,
where have they gone?
Smelling of tobacco and tea,
just like my father, sacrificed.
Them, on the altars of update,
replaced by absent faces,
glazed and lost in touch screens.

Who will lead me now, then,
muttering to delve in dark corners
or let me sift the crates from America,
discussing Nicholas II, battles and ballerinas.
Who will debate with me now, then?
It's not what it was, for sure.

In Oxfam, I found a paperback
The Siege of Leningrad,
But, I think I've read it.

Catherine Baker

If you have any thoughts on this poem, Catherine Baker would be pleased to hear them.