The Public Library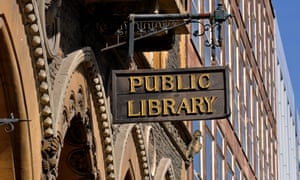 In a town where 'bookshop' meant half a shelf
of dictionaries (English) and assorted Bibles
our public library was the door to other worlds
and its small tickets were the key.
Brown cardboard, and my name, address,
handwritten four times over; envelopes
to hold the magic card (mid-blue, in memory)
tucked in each hardback precious book.

Before I knew 'accession numbers' and
how Nina Browne (thank you so much, Miss Browne!)
invented library tickets, I was hooked
on date stamps, wooden trays, librarians
who asked and listened, found the books
I'd wanted, then the ones I'd never thought of.
Here was Paradise Found
- not school, not books
of formulae but new-formed dreams set free.

Saturday morning was the time to choose
the next week's ration, weighing up
which stories might bear reading twice;
which ones might last, which ones had far to go.
Those other worlds imagined, lived through, loved
and shared and stored; a lifetime's habits learned.
I'd like to think it still goes on like this.
I'd like to hope it does. I'd like to hope.

D. A. Prince

If you have any thoughts on this poem, D. A. Prince would be pleased to hear them.